Board of Trustees
Nancy Skjei-Lawes, President
Donna Uher, Treasurer
Gayle Eklund, Recording Secretary
Jon Eklund
Lisa Palombo
Jill Bonino
Joseph N. DiVincenzo, Jr., Essex County Executive (represented by Kate Hartwyk)
Staff
Lynne DiBenedetto, Communications & Donor Manager
Arlene Putman, Bloom Room
Bucky Schnarr, Database Coordinator & Hostess Table
Gardeners
Amy Chen
Amy Dipalma
Victoria Hall
Yenn-Sung Hsieh
Brad Hall
Megan Stypulkoski
John Barbetta
Bryce Lawes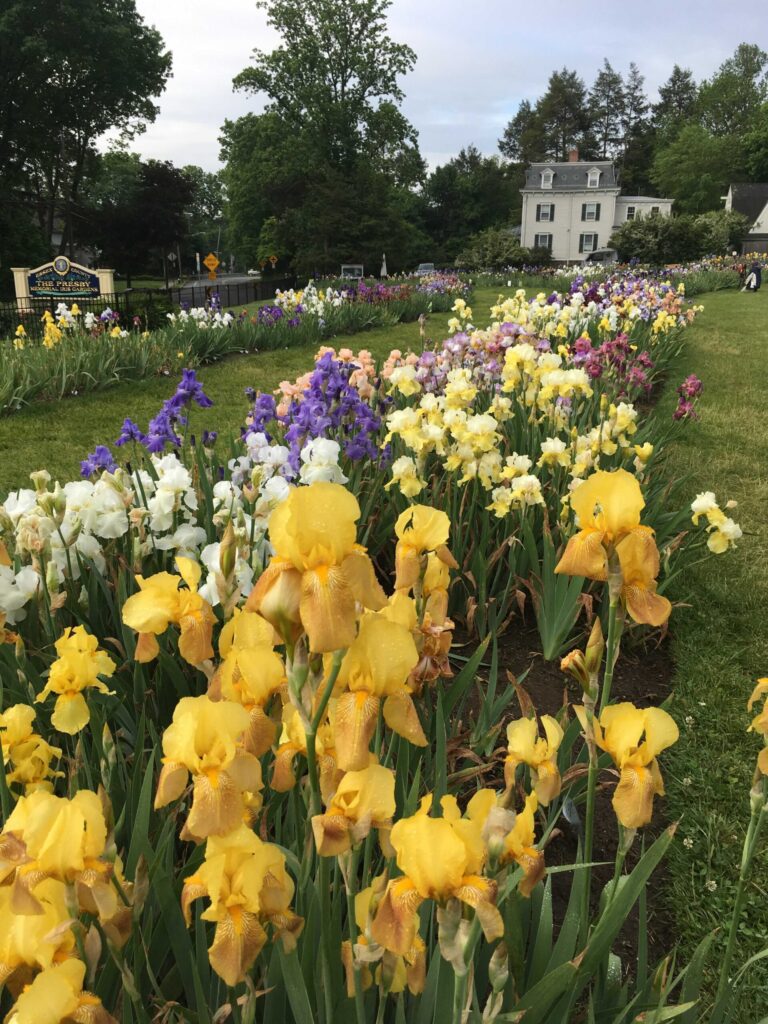 Preserving the Legacy
The Gardens have historically been maintained by the nonprofit Citizens Committee of the Presby Memorial Iris Gardens of Montclair.
This dedicated group of volunteers and staff work year round to preserve the work started by Barbara Walther, the volunteer President and Curator for its first 50 years.
Working tirelessly to restore the health and vigor of this great iris collection, The Citizens Committee has reached out to iris experts across the country to correctly catalog the collection and curate historical and award winning selections. Organic growing methods have been introduced into garden protocols and new initiatives have expanded the scope of educational offerings.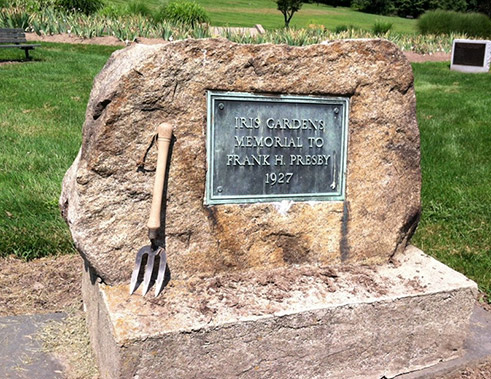 Partnership With Essex County​
In 2008 and 2009 the Board of Trustees faced the difficult decision to sell Barbara Walther's home that served as the base of our operations since 1977.  Fortunately, our Essex County Executive stepped in and with the procurement of funding from Green Acres and the Essex County Open Space Trust Fund, bought the property stabilizing our finances.
The County allowed our organization to become 'tenants' with no interruption in operations.  This new collaboration saved the gardens from being disbanded. The Presby Memorial Iris Gardens became the 20th park in the Essex County park system and was renamed, The Essex County Presby Memorial Iris Gardens.
The Citizens Committee continues to fund and manage the operations of the iris gardens. The public/private partnership with the County of Essex allows for the continuation of this historic and beautiful site so that it can be enjoyed by new generations of iris lovers and garden enthusiasts alike.