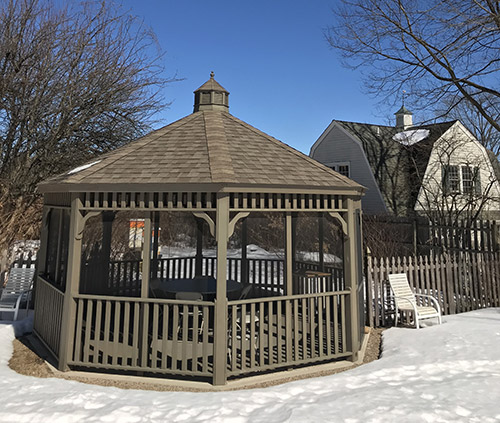 Our journey toward establishing a bee sanctuary was unknowingly begun in 2007. That was the year we eliminated pesticides and herbicides from the park enclave housing the Presby iris collection. Years of overuse had done great damage to the gardens in oh so many ways.
Presby's love affair with the honeybees began when a hive was discovered between the floorboards of the second and third floor of the Walther house. When the beekeeper removed the hive and gave us a bowl of the 'iris honey' we were delighted. Hosting an independent beekeeper for the past three years produced hundreds of pounds of delicious honey, sold in our Bloom Room Gift shop.
We are blessed that a private donor came forth this past August seeking an opportunity to memorialize a family member. Their wish to create something positive opened a new door for a Bee Sanctuary to be built as a means of expanding our education outreach as a public garden.
The PresBee Sanctuary currently supports 7 active hives with well over 100,000 Italian honeybees.  Watch for our announcement of beekeeping classes and seminars in the new Carl Hudig Education Gazebo!