Keep Our Garden Beautiful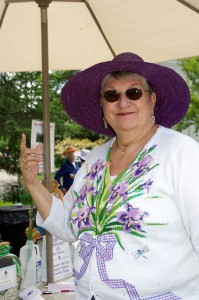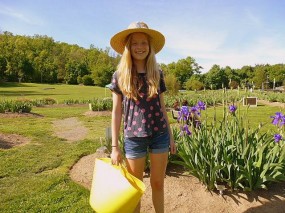 Volunteer at our Welcome table amidst the irises during bloom season. Your responsibilities at the Welcome table include:
Welcoming each guest
Collecting donations
Handing out brochures and directing visitors
Informing visitors about upcoming events
Sign up sheet at the welcome table
shifts available.
Garden Volunteer
If being outside in the fresh air, enjoying the sun, and smelling the wonders of earth and flowers delights you, come join us in the garden!
Weeding
Deadheading
Learning
Join Us Today
Volunteers are welcome during the following times:
June 20th – September 21st, 2023
Tuesday , Wednesday & Thursday. 9:00am – 11:00am.
Please contact Presby by phone/email about any of our volunteer opportunities:
Presbyiris@verizon.net or 973-783-5974 or just show up bring your garden gloves.